The Industry Commons was first presented on 13 June 2017 in the opening keynote of the Open Innovation 2.0 Conference of the European Commission, and has been included in top policy recommendations.
The Industry Commons creates the first sustainable, transversal, Open Innovation production value chain, which allows for radical and potentially disruptive innovation to be built on top of industry capabilities.
With access to a multiplier community of over 7000 creative innovators operating close to new and emerging markets, Industry Commons builds on the state of the art in production toolkits and methodologies.
With automation of data and IPR management applied to technology transfer, ideation, prototyping and production processes, the Industry Commons leverages existing state of the art research and industry capabilities, fostering integrated value-adding startup launchpads, and creating new business models which port technology transfer and industry IPR safely and economically to emerging markets.
The Industry Commons Ecosystem (ICE) value chain provides the opportunity for industry to manage its IPR, spread risk, calculate ROI, and anticipate market disruption in an accountable way.
Industry Commons Foundation Board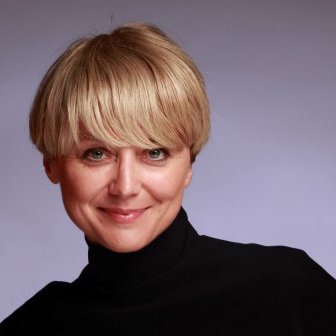 Michela Magas (Chair)
Michela Magas is an innovation catalyst who bridges the worlds of science and art, design and technology, and academic research and industry, with a track record of over 25 years of innovation. She is innovation advisor to the European Commission and the G7 leaders, and the creator of the Industry Commons. In 2017 she was awarded European Woman Innovator of the Year and in 2016 she was presented with an Innovation Luminary Award for Creative Innovation. She is the founder of Music Tech Fest, a global community platform of over 7000 creative innovators and scientific researchers. The platform provides a test case for innovation in areas as diverse as neuroscience, forestry and microcomputing, and has been hosted worldwide by partners including Microsoft Research New England, Centre Pompidou in Paris and the London Symphony Orchestra at the Barbican in London.
Martin Curley
Martin Curley is founder and co-director of the Innovation Value Institute, an industry-academic open innovation research consortium and Professor of Innovation at Maynooth University. He was chair of the EU Open Innovation and Strategy Policy Group (OISPG) which has now become part of the Industry Commons Foundation. He was previously Vice President at Intel Corporation and director of Intel Labs Europe, the company's network of more than 40 research labs, development centers and open innovation collaborations in the European region. He also served as a senior principal engineer at Intel Labs Europe. Martin is the author of several books on technology management for value, innovation and entrepreneurship.

Anette Novak
Anette Novak is Director of the Swedish Media Council, the government agency charged with the protection of children and young people from harmful effects of the media and to help them to become more aware media users. Prior to this role, she was CEO of the Interactive Institute Swedish ICT (now RISE Interactive), an experimental IT and design research institute that creates results by combining art, design and technology, and ran her own consulting business focusing on change processes mainly in the media field. She is also a regular keynote speaker on issues of media and innovation.
Bror Salmelin
Bror Salmelin was, until his recent retirement, the adviser for Innovation Systems at the European Commission, Directorate General for Communications, Network, Content, and Technology (DG CONNECT) where he was responsible for Open innovation and Modern innovation systems. He managed the activities of the Open Innovation Strategy and Policy Group (OISPG), an industry-led group advising on strategic priorities for open and service innovation. As a head of unit, he developed the concept of European Network of Living Labs, which has grown through EU presidencies to a 150+ sites innovation network for ICT-intense services. Previously, He held the position of Deputy of the ICT Section in Technology Development Centre and served as the Finnish representative at ESPRIT/IST programme of the EU.

Petra Dalunde
Petra Dalunde is Chief Operating Officer and chair of the Steering Committee for Urban ICT Arena, an open co-creation arena, technological infrastructure and collaborative testbed in Kista, where the opportunities of digitalisation are developed, tested and showcased in an urban environment. The founding Partners of Urban ICT Arena are Ericsson, IBM, ABB, KTH, DSV/SU, RISE, Stockholm City and Stockholm County Administrative Board. Prior to this role, she was Head of Communications at Stockholm City and Political Advisor to the Mayor of Stockholm.

David Gann
David Gann CBE is a British academic, innovation strategy adviser, author and speaker. He is Chairman of the UK Atomic Energy Authority, Vice-President (Innovation) at Imperial College London and a member of the College's Executive Board. David is an accomplished university leader, strategist and advocate, renowned for his work on innovation, entrepreneurship and technology management. His academic research spans strategy, management science and systems engineering. His distinctive strength is in building relationships proactively and internationally, to connect ideas, research and solutions with substantial funding between academia, business and government. He holds the Chair in Innovation and Technology Management at Imperial College Business School and Department of Civil & Environmental Engineering, Imperial College London. David has a PhD in Industrial Economics, is a Chartered Civil Engineer, a Fellow of the Institution of Civil Engineers, an Honorary Fellow of the Royal College of Art, a Fellow of the Royal Society for the encouragement of Arts, Manufactures and Commerce (RSA) and a Fellow of City & Guilds Institute.
Susanne Fuglsang
Susanne Fuglsang is an Innovation Catalyst & CEO at Innovation Pioneers. She is also board member at Meetingrid, a member of the advisory board of Hack for Sweden, advisor at the startup generator and VC firm Antler, and a member of the advisory board for Changemaker Education. She has extensive experience in strategy and production of interdisciplinary co-creation processes like Hackathons, Design Sprints and Innovation Events. Her work creates and inspires sustainable change through open innovation projects by co-creation between tech, science, academia, companies and non-profit organisations. Her clients include Volvo, IKEA, Tetra-Pak, Pernod Richard, Astra Zeneca, White Arkitekter, Ericsson, RISE, NASA, Stockholm Science City Foundation, Bonniers, Venture Cup, Swedish IT & Telecom Industries, The Swedish Post and Telecom Authority (PTS) and The City of Stockholm. Susanne is the founder of Geek Girl Plus which educates and inspires senior women to learn new digital, technical and creative skills from other role models in the industry and through networking.

Tobias Edman
Tobias Edman is Head of Innovation and Public Benefit at the Swedish National Space Agency, the central administrative authority under the Ministry of Education, with responsibility for state-funded national and international space activities in Sweden in terms of research and development. The Space Agency is the contact body for international space cooperation and a member of ESA, the European Space Agency. Tobias works to promote the use of space data and exploitation of space data as part of sustainable business models and to promote space data as part of public benefit solutions. He is the co-founder of the Geografiska Informationsbyrån, which develops innovative tools and services for agriculture and city planning.

Mantalena Kaili
Mantalena Kaili is Executive Director of ELONTech, an initiative of Law and Technology professionals and researchers who aim to explore the interface of the two fields, the challenges and the barriers between regulation and innovation, as well as the transformation of law enacting and enforcement, the introduction of the decentralized organizations and the disruption that technology brings across all sectors of the economy. She is head policy advisor and close collaborator in the office of her sister, Greek MEP Eva Kaili, who is Chair of the European Parliament's Science and Technology Options Assessment body (STOA) and has been working intensively on promoting innovation as a driving force of the establishment of the European Digital Single Market. Mantalena also acts as policy advisor to the Maritime Economic Forum - a Forum for the Shipping and Blue Economy Opportunities for the City of Thessaloniki.

Andrew Dubber
Andrew Dubber is the Director of the 7000+ MTF global innovation community, Humanities Professor of Music Industry Innovation, author and broadcaster. Dubber is a Media Ecologist, sociologist and cultural theorist, focusing particularly on both technological and social innovation. Until 2015, he was Professor of Music Industry Innovation at Birmingham City University's Centre for Media and Cultural Research, and a UK Arts and Humanities Research Council Knowledge Transfer Fellow. As an academic he led and contributed to practice-based research and Knowledge Exchange projects focusing on digital mediation and the creation of meaning from media objects within social and cultural networks. Dubber is the author of several books and numerous articles about media, music, innovation and the social and industrial impact of digital technologies. As an early adopter of new media platforms, Dubber has been blogging since 2002 and podcasting since 2004. He established pan-European digital music strategy think tank and consultancy New Music Strategies in 2006.
Pia Erkinheimo
Pia Erkinheimo is a "Jacqueline of all trades" in innovation and is Chair of the board at Solved, an online marketplace for clean tech and sustainability knowledge. She is adviser to the European Commission on Innovation, and is a board member of the largest angel investor network in Europe. As an investor, she looks at businesses where impact investing, blockchain and big data meet with crowdsourcing, crowdfunding and paid crowd-working business models. Pia is an experienced business development professional and board member immersed within the internet industries. She is particularly skilled in Artificial Intelligence, Platform Economy & Strategy, Sustainability & Consumer Cleantech, Circular Economy, Crowdsourcing, Open Innovation & Innovation Management, IT Strategy, and Mobile Applications. She frequently works directly with startups, advising them on strategy and finance, and is completing a Ph.D in Industrial Management and Strategy at Aalto University.
Industry Commons emerges from the #MTF innovation ecosystem
Industry Commons Foundation (Insamlingsstiftelse)
7A Centralen
Vasagatan 7
111 20 Stockholm